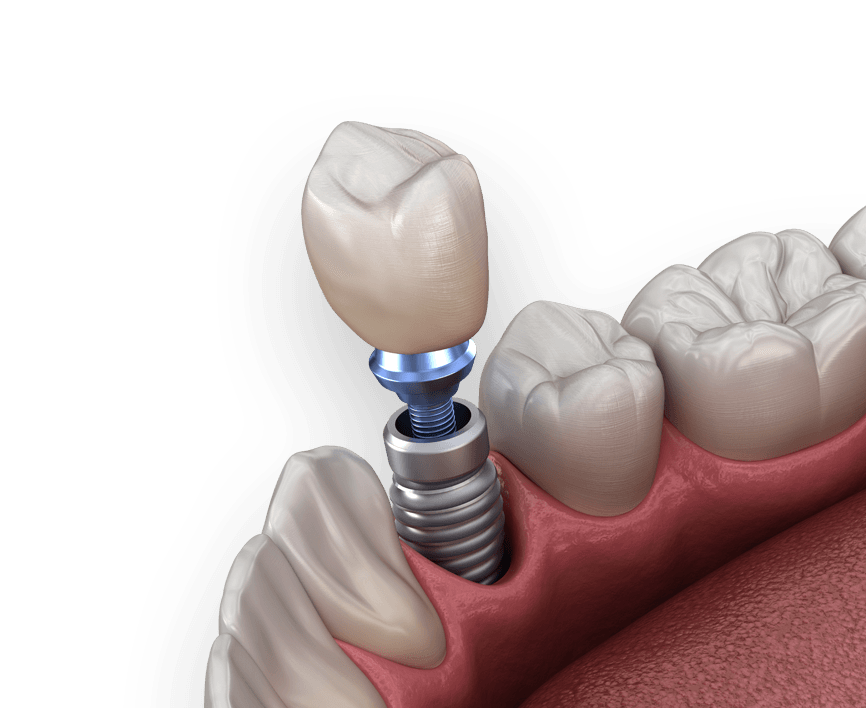 Dental Implants
Are missing teeth hurting your self-confidence? Without proper treatment, missing teeth could also be hurting your oral and general health.
Justin M. Schlaikjer DDS, MS, Periodontics and Implant Dentistry is proud to offer dental implants—titanium posts that replace tooth roots.
Why do so many patients come to our St. Louis, MO, office for dental implant treatment?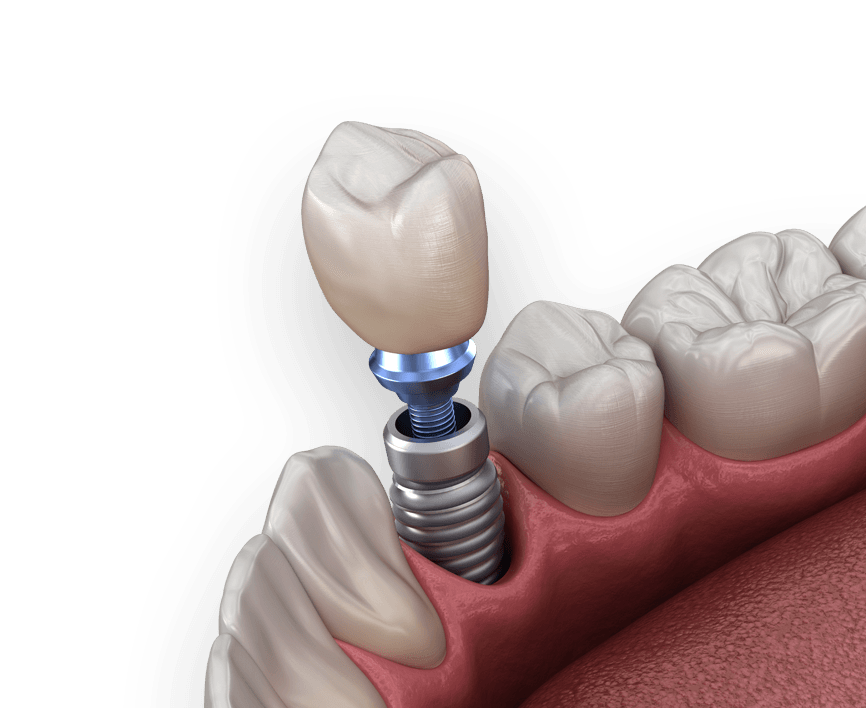 3 Life-Changing Benefits
of Dental Implants
Sturdy & Long-Lasting
Dental implants offer several advantages over other treatments. The posts are made of medical-grade titanium, which is biocompatible and built to fuse with the surrounding jawbone tissue. As long as you practice good dental care and attend regular visits to the dentist, your implants can last a lifetime.
Prevent Bone Resorption
One of the natural consequences of tooth loss is jawbone recession, which can make your face look sunken or prematurely aged. By sending regenerative signals to your jawbone just like healthy teeth, implants can help prevent bone atrophy.
Uplift Your Confidence
Missing teeth can make your smile look unhealthy and unbalanced. If you cover your smile on dates, at work, or in photographs because of missing teeth, dental implants can give you a renewed sense of self-confidence.
Dental implants are tiny screws that are designed to mimic tooth roots. After Dr. Schlaikjer surgically implants one or more posts in your jawbone at our St. Louis office, they gradually fuse with the surrounding tissue in a process known as osseointegration. Once osseointegration is complete, a dentist will add an abutment to the top of each implant. This anchor-like attachment will connect the implant to your final restoration–a crown, bridge, or denture, depending on your needs.
Tooth Loss
Is Very Common
Convert
Your Existing Restoration
Do you already have removable dentures? Are you frustrated with the noises, movement, and embarrassing moments that can happen as a result?
If your denture is in good condition, we can often stabilize it using dental implants. An implant-supported denture looks more natural, stays in place, and helps keep your jawbone healthy and strong.
To Qualify for Implants,
You Should:
Have a Strong, Dense Jawbone
If you've had a missing tooth for an extended period of time, you may have some degree of bone loss. To give your implants a more stable foundation, we can perform bone grafting at our St. Louis office to strengthen the treatment area.
Be Free of Dental Issues
Before determining you are a good candidate and scheduling your implant surgery, Dr. Schlaikjer will perform a dental checkup and ensure that you are free of decay and gum disease.
Have Good Overall Health
Implants are placed during oral surgery, which involves some degree of risk, so you will need to be in good overall health and carefully manage preexisting conditions like diabetes.
A Highly Trained Specialist
Personalizing Every Treatment
While other dentists often refer dental implant cases out to other doctors, Dr. Schlaikjer focuses exclusively on dental implant placement and periodontal care. This specialization allows him to provide high-quality, personalized care to every patient.
To provide his patients with the most advanced level of dentistry, Dr. Schlaikjer is constantly participating in SPEAR study clubs and continuing education courses.
5-Star Rating
by a Dental Implant Patient
"Whats better than excellent? Dr. Schlaikjer is! I am in the process of receiving 3 implants. What I really I appreciate is how kind and informative he is with his chair side manner. I have had a great experience and would highly recommend him."

Patient on Vitals®